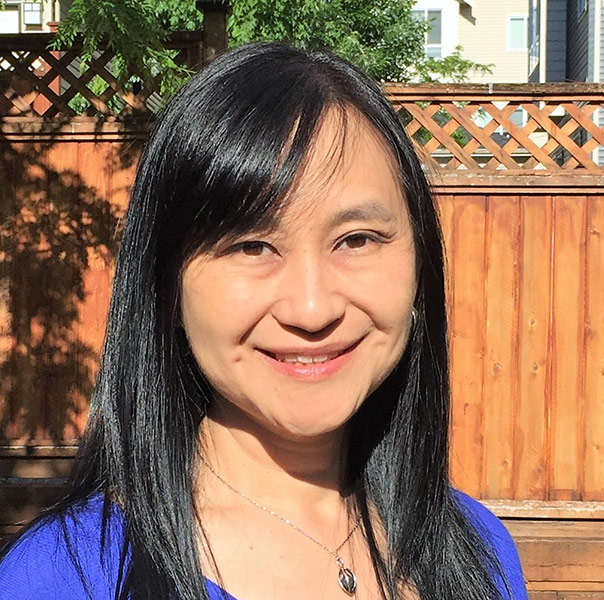 My Services
Book an Appointment
About
Charlene Ho
R.M.T.
---
Originally from South Africa, Charlene has a Bachelor's degree of Accounting Science (UNISA). She was introduced to massage therapy while working in corporate accounting and finance. Massage therapy provided relief to her back, neck and shoulder tension. Her positive experience, together with her interest in alternative health therapy and her desire to help people, led her to leave the corporate world behind in pursuit of a career in massage therapy.
In 2008 she graduated from West Coast College of Massage Therapy (3000 hour program) and became a Registered Massage Therapist (RMT). She has been working at Advanced Healing Arts ever since.
Her massage experience includes pre and post natal massage, Parkinson's, Fibromyalgia, Arthritis, MS, palliative care, soft tissue injury as well as everyday stress related conditions. She incorporates myofascial release, trigger point release, craniosacral therapy, deep tissue and Swedish massage techniques in her treatment, tailored to each individual's needs.
Charlene believes in giving back to the community and volunteers at Crossroads Hospice, providing massage to palliative care patients and their caregivers.
She is excited to share what she has learned and looks forward to working with you to achieve the same positive results.