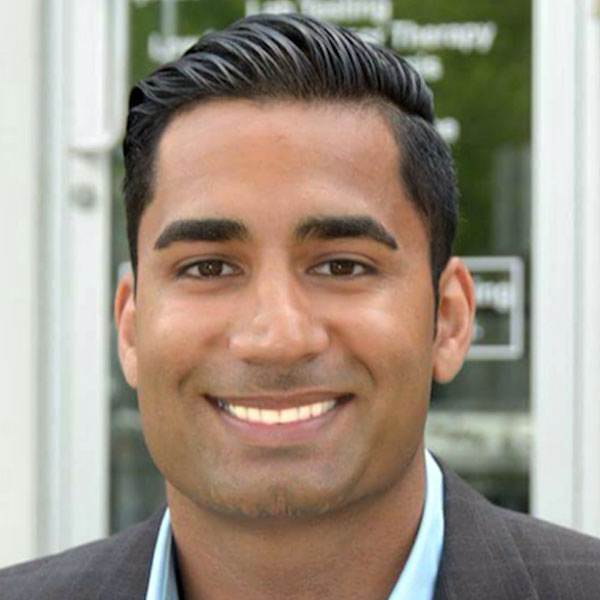 My Services
Book an Appointment
About
Dr. Tyler Grewal
BSc Kin, DC
---
Dr. Tyler H. Grewal BSc Kin, DC; a graduate of Simon Fraser University with a bachelors of science degree in kinesiology where he was a member of the schools field lacrosse team as well as a graduate of the University of Western States with a doctorate in chiropractic where he was a member of the schools ice hockey team. Dr. Tyler has an extensive background in playing both hockey and lacrosse, as a member of the Port Coquitlam Saints Jr. A lacrosse team he sustained several injuries, this is where he first had experience with chiropractic care. After noticing a significant improvement in his health and well being he knew he wanted to provide services to help others like him.
Dr. Tyler has experience working with a wide range of patients and ages, from infants to the elderly, pregnant woman, athletes, those injured on the job as well as those injured in motor vehicle accidents. Dr. Tyler's emphasis is not only to restore the health of his patients but to also prevent such injuries from occurring while promoting optimal health and wellness.
Conditions commonly seen but not limited to are:
Head: Headaches/migraines, neck pain, whiplash, jaw pain, earaches, ringing in the ear and balance and coordination issues.
Upper body: Shoulder, elbow and wrist injuries, carpal tunnel, mid back pain, scoliosis, breathing difficulties, heartburn, and indigestion.
Lower body: Sciatica, low back pain, knee, hip and ankle injuries, plantar fasciitis, digestive issues, stomach cramps, menstrual irregularities, disc bulges/herniations.
Dr. Tyler employs manual adjusting to the spine as well as the extremities to achieve the desired results. He also performs pin and stretch as well as instrument-assisted soft tissue massage to relax and break up scar tissue formed after injuries.
Dr. Tyler also employs the use of bioflex laser therapy which is a safe and effective therapy for a wide range of medical conditions, including soft tissue and sports injuries, wound healing, dermatological conditions and a variety of musculoskeletal problems.