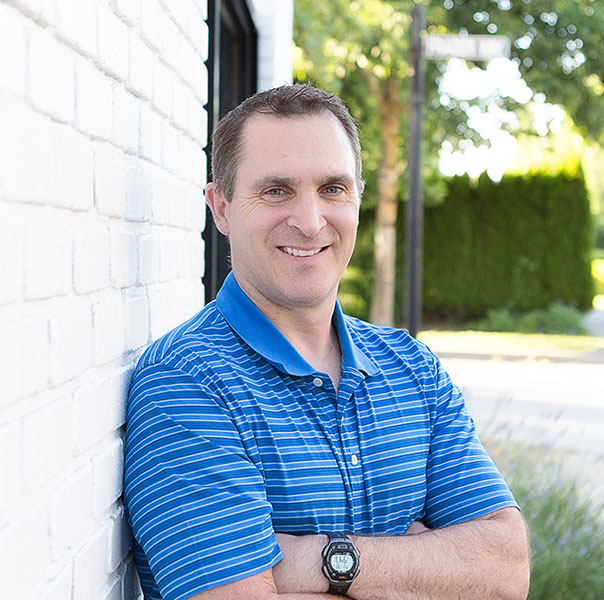 My Services
Book an Appointment
About
Ian Dunsmuir
B.Sc. (Kin), R.Ac. D.TCM  
---
Ian Dunsmuir
Registered Acupuncturist
Kinesiologist
Certified in Sports Medicine
Acupuncture Acupuncturist -- BC Lions
Visit Ian's website here: http://www.iandunsmuir.com/
Ian Dunsmuir, Registered Acupuncturist, began his career in health with a Bachelor of Science degree in Kinesiology from Simon Fraser University . After working as a kinesiologist and a teaching assistant in the School of Kinesiology at SFU, Ian furthered his education by completing a three-year program in traditional Chinese medicine.
Growing up in Coquitlam BC , Ian has always been interested and involved in health and fitness. A competitive athlete himself, and having faced his own health and fitness challenges, Ian's choice of career and specialized applications of his training comes naturally and enhances his compassion and understanding of his patients.
As well as being in private practice at his clinic, The Healing Point, located in Port Moody, British Columbia, Ian is the team acupuncturist for the Coquitlam Senior 'A' Adanacs lacrosse team. Ian was the team acupuncturist for the Vancouver Ravens professional lacrosse team during the 2001 to 2004 seasons. Ian was featured in the Coquitlam Now newspaper due to his involvement as the team acupuncturist for the Coquitlam Adanacs during their 2001 Championship season. This past summer, Ian provided acupuncture services for the 2010 Minto Cup Champion Coquitlam Adanacs. Currently, Ian is a treatment provider for the B.C. Lions of the Canadian Football League. Since May 2004, Ian has assisted Matt Callison, with the teaching of Sports Medicine Acupuncture seminars in Western Canada and in the United States.
Matt, a leading expert in the field of Sports Medicine Acupuncture and Traditional Chinese Medicine has a successful Sports Medicine Acupuncture practice in San Diego, California. Ian is now an instructor of these seminars and has taught in Calgary, Whistler and Victoria and Holland.
Since 2006, Ian Dunsmuir served VANOC (Vancouver Olympic Organizing Committee) on the Medical Managers Team for the 2010 Olympic and Paralympic Winter Games. This was the first time in the history of the Olympics Games that acupuncture was included. Ian's duties included management of all Acupuncture Services for both Athlete's Village Polyclinics (Whistler and Vancouver) and treatment provider. One of the challenges in life that affects us all is balance. We continually try to juggle our work, family and personal schedules along with numerous other pressures. Ian strives to achieve balance in his life by spending time with family, taking holidays throughout the year, taking care of himself and enjoying various hobbies and activities. Some of these include a regular exercise program (gym workouts as well as biking and running), reading, movies and traveling.
Ian lives in the Vancouver area with his wife DeeDee and daughter Emma.
http://www.healingpoint.ca/index.htm
MY STORY
In my early years of childhood, I developed a condition with my right hip. It was felt that the best course of action was to have surgery. So, in 1982 and at the age of 12, I had corrective surgery. Immediately post-surgery I had 50 pounds of traction on my right leg and had to remain in the hospital. Before being allowed to go home, I was put in a body cast. My head, arms and left leg were free but the rest of me was casted. I remained in the cast for six weeks before it was removed.
I really appreciated all that the nurses and doctors did for me and I believe this molded my desire to want to help others. I wasn't sure how or what but I just knew I wanted to help others.
After graduating from high school, I was accepted into the School of Kinesiology at Simon Fraser University (SFU) in Burnaby, British Columbia, Canada. I had a love for science (and sports) and thought kinesiology was a perfect fit.
In my second year at SFU, I enrolled in a course that taught us all about sport injuries and as well as how to do athletic taping for various injuries. From this course, I was asked to join as a student athletic trainer with a local semi-professional lacrosse team. I believe this event also fulfilled another desire—to help athletes and to be a part of a team. Unfortunately, after my surgery the surgeon told me to not run. No activities that involved running. I didn't follow his rules all the time but found that it was harder to be a part of a team. So, the athletic training was a great way to help others and be a part of a team.
In 1992, I graduated from SFU with a Bachelor of Science degree in Kinesiology. I dabbled in a few jobs, primarily as a rehab trainer for people that had been involved in car accidents. The jobs were okay but I knew it wasn't what I really wanted to do.
Many people ask me why or how did a Caucasian guy like me get involved in acupuncture. In fact, one time I had a new patient who was in her 80's and short and she looked up at me and said, "You are not short or Chinese!!" I laughed with her and explained that many of my colleagues are Caucasian.
My chronic hip (and low back) pain continued to bother me and so it had been suggested to try acupuncture. I didn't know anything about it. I went to a medical doctor who practiced acupuncture. I found the acupuncture to be amazing and really relaxing! I thought about it for a while and then decided that acupuncture and kinesiology would be a great marriage and would allow me to help people with all kinds of different pain conditions.
In 1996, I enrolled in the Canadian College of Acupuncture and Oriental Medicine in Victoria, British Columbia, Canada and three years later graduated with a Diploma in Traditional Chinese Medicine. I have been practicing ever since!
Currently, I practice acupuncture in Port Moody, British Columbia and also serve the surrounding areas including Port Coquitlam, Coquitlam, Burnaby and Vancouver.
I am always up for a challenge and feel that my own experience with pain, injury, and rehab have given me a unique set of tools to be able to treat health issues just like yours. I really enjoy treating stubborn, chronic pain conditions where I am the "last resort" as other therapies haven't achieved the desired results.