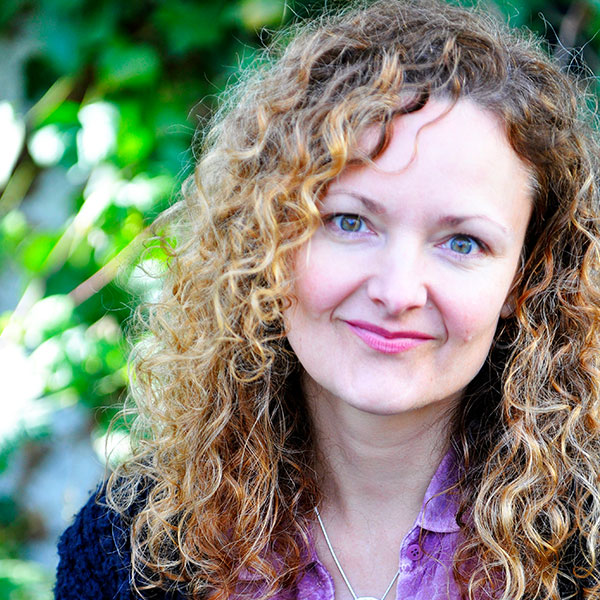 My Services
Chinese and Western Herbology, Consultations (Special Interest: Women's Health, Digestive, Nervous System, Respiratory Ailments, Attention Deficit Disorders, Cervical Dysplasia, Skin Issues,) Dietary Modifications, Nutritional Supplements, Custom Blended herbal Medicine, Lifestyle Changes, Bach Flower Remedies, Iridology
Osteopathy: Osteopathy, Osteopathic Techniques, Visceral manipulation, CranialOsteopathy, CranialSacral Therapy, (Special interest: temporo-mandibular joint disorders, headaches, concussions).
About
Katolen Yardley
DO (EU), MNIMH, RH (AHG), Medical Herbalist, Doctor of Osteopathy (EU)
---
Katolen Yardley, DO (EU), MNIMH, RH (AHG) – Medical Herbalist, Doctor of Osteopathy (EU) – Osteopathic Manual Practitioner
Katolen is a member of the National Institute of Medical Herbalists; she has worked in the herbal medicine field for over 20 years, taught herbal medicine classes at local community colleges, Van Dusen Botanical Gardens, and UBC Sustainable Farms. She is adjunct faculty at Boucher Naturopathic College and a clinic supervisor at Dominion Herbal College. She has had a private practice in Vancouver and Port Moody BC since 2000. Her personal interest in health lies with the emotional connection to wellness and dis-ease.
Katolen specializes in herbal medicine consultations for women's health issues, skin dis-ease, and digestive disorders and believes in providing usable tools for healing through inspiration and education.
Her degree as Doctor of Osteopathy (EU) entailed over 3474 educational hours along with 1000 additional hours of Osteopathy Clinical Internship which complies with the World Health Organizations requirements for Osteopathic training. Osteopathy offers support for temporo-mandibular joint disorders, mobility issues, concussions, chronic pain management, headaches, repetitive strain injuries and trauma through a variety of manual osteopathic techniques including cranio osteopathy, mobilization, muscle energy techniques and visceral manipulation as well as offers support for chronic pain.
She has also completed additional training with:
Upledger Institute: Cranial Sacral Therapy Level 1
Barral Institute: Visceral Manipulation Level 1
Healing Touch Program: Healing Touch Level 1 and 2
For more information about manual osteopathy and how it can assist to restore or preserve health visit AlinearOsteopathy.com
For 18 years, Katolen appeared monthly on a nationally syndicated morning news show on Global Television where she offered herbal information to the public; she was President of the Canadian Herbalist's Association of BC (CHA of BC) (2015-2019) and current President of the Canadian Council of Herbalist Associations (CCHA). When time allows, Katolen can often be found traveling, learning about indigenous healing plants and exploring other cultures. Her book "The Good Living Guide to Natural and Herbal Remedies" (Skyhorse Publishing, 2016) has been in the top 10 in its category of herbal medicine on Amazon.
Katolen can be found offering herbal medicine continuing education classes at Van Dusen Botanical Gardens and hands on herbal medicine experience at the University of British Columbia Sustainable Farms (UBC Farms). She teaches in the Strategic Resilience Program for First Responders at Langara College. Katolen also speaks at local herb conferences such as the Vancouver Island Herb Gathering and the Kootenay Herb Conference.
Alchemy & Elixir's Online Health Market: www.alchemyelixir.com
What is a Medical Herbalist?
When treating the client a Medical Herbalist seeks out the underlying cause of the health problem and, once identified, it is this, which is treated rather than the symptoms alone. A Medical Herbalist can also provide accurate information on any possible contraindications and/or potential drug-herb interactions.
Medical Herbalists are highly trained practitioners that combine the use of botanical medicine, science, nutrition, and supplements to restore health. Medical Herbalists are not doctors, nor do they diagnose; they are, however, trained in the same diagnostic skills as orthodox doctors and take a more holistic approach to illness. They have completed at least 4 years of study in Herbal Medicine and have had extensive training in anatomy, physiology, pathology, clinical assessment, pharmacology, biochemistry, botany, materia medica, and philosophy of Herbal Medicine, therapeutics, and nutrition. The National Institute of Medical Herbalists is a worldwide recognized governing body representing herbal practitioners, originally founded in 1864.
The initial consultation is 1.5 hours long; follow up visits are 30 minutes. To book a clinic appointment or please call 604-683-2298 or 604-939-4325 or email:
Alchemy & Elixir's Online Health Market: www.alchemyelixir.com
What is a Manual Osteopathic Practitioner?
Manual osteopathy is a gentle and effective hands-on technique used to enhance the health and vitality all family members of all ages (children, adults, athletes and the elderly) while addressing physical issues related to structure and function while enhancing mechanical performance and addressing chronic pain.
A manual osteopath uses precise palpation skills to assess and treat tissue restrictions to assist in restoring proper balance of structures and remove tension through non evasive techniques.
Through utilizing the patient's case history and physical assessments along with the use of palpation skills for detecting areas of diminished mobility and osteopathic lesions; osteopathy techniques focuses on finding the underlying cause of the symptoms, whether near to or distant from the person's area of complaint. The treatment focuses on various techniques assisting the body to normalize areas of dysfunction.
While it is the clients body which heals itself; the practitioner's role is to facilitate the initiation and guidance of the process while utilizing vast knowledge of the connections of bones, joints and underlying tissues and their interrelationship to the underling nerves, blood vessels and lymphatic system, encouraging self regulating forces at work to restore homeostasis.
A manual osteopath is trained in numerous techniques including: joint mobilization, muscle energy techniques, soft tissue techniques, still technique, posture assessment, osteopathy in the cranial field and visceral manipulation. A treatment session may include specific exercises and stretching techniques and lifestyle recommendations for greater sustained health.
Osteopathy is covered by many extended health care providers. Please contact your provider directly to review your specific policy.